Low mortgage rates, not standards.
Looking for a mortgage that's low on rates—and high on service standards? Come to United Trades FCU. As your credit union, we do all we can to help you find the loan that fits your needs and budget—with a members-first approach that makes the mortgage process fast, simple and hassle free.
Whether it's your first mortgage, your next mortgage, or a refinancing of your current mortgage, we want to be the financial partner that helps you make it happen. We offer a choice of fixed and variable rate mortgages at great members-only rates that can save you money now—and later.
We also offer tools to help you decide: Check out one of our handy mortgage calculators.
Finance your dream home here.
Buying a home? Before applying for a United Trades FCU mortgage, answer these questions:
Is the house you're buying in Oregon or Washington?
Is a down payment available?
What is your budget?
We'll take it from there. Apply now.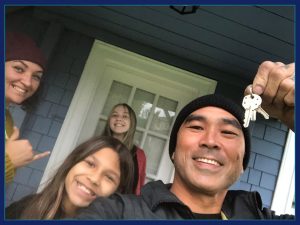 We make refinancing really easy too.
There's no place like home, which is why so many of our members choose to refinance their mortgage and remain in the house they love. Refinancing may be right for you:
Lower interest rates may be available than when you originally financed your home.
You may want to shorten the term of the loan.
A large-sum balloon payment could be approaching.
Ready to save by refinancing your mortgage at your credit union? Apply now.
What are you looking to do?